Black fashion designers need help too
On the "A" w/Souleo:
Souleo - | 2/21/2014, 3:16 p.m.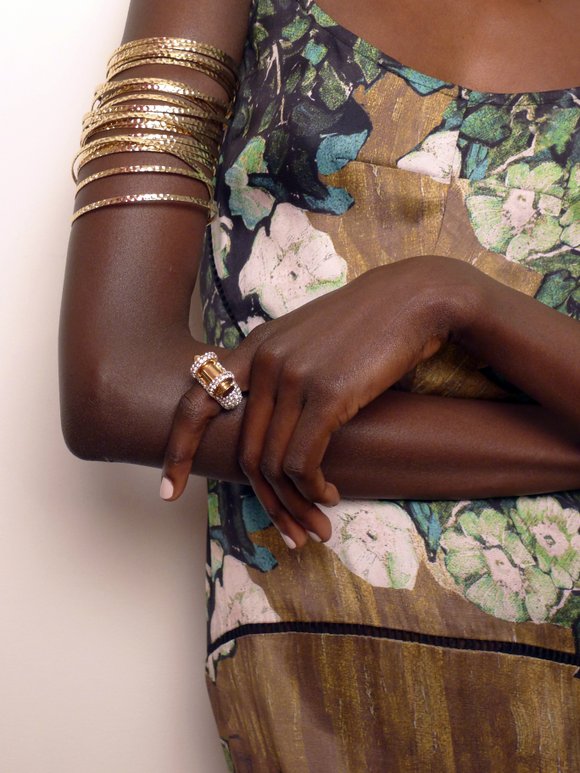 In the past few years the lack of diversity on fashion runways has garnered mainstream attention through activists such as legendary model, Bethann Hardison. But "Black Dress," a new exhibition at Pratt Manhattan Gallery aims to expand that focus to include black fashion designers.
"We have black designers but they are not in the mainstream and celebrated," said Walter Greene, who served as the exhibition's consultant and is the fashion editorial director of Profiles98. "We are still invisible in this industry on every level: models, designers and editors. It is a huge problem."
History has it recorded that black fashion designers have made incredible achievements from Elizabeth Keckley, a former slave who became Mary Todd Lincoln's dressmaker to Patrick Kelly, the first American and first black designer admitted to the Chambre Syndicale, France's distinguished organization of fashion designers. Despite these milestones Greene and the exhibition's co-organizers, Adrienne Jones and Paula Coleman, note that the dominant narrative has largely ignored or underrepresented the impact of black designers. To counterbalance that they've created a presentation of ten of today's most talented established, mid-career and emerging designers: Tracy Reese, Stephen Burrows, Jeffrey Banks, Byron Lars, Omar Salam, Samantha Black, Donna Dove, Epperson, Michael Jerome Francis and LaQuan Smith. According to Greene, Reese who is currently the most commercially visible name of the bunch still struggles to gain respect from industry insiders.
"Every year they resurrect Marc Jacobs out of the grave and I don't get it when Tracy is still struggling. She is the only woman of color on the forefront and she still struggles in getting respect from her peers. Do you know how many editors I saw at the [fashion] shows who said 'Oh my God, I never knew Tracy Reese was black?'"
But there is a light at the end of the runway. Greene believes that more access to funding for black designers, educating them about the history and business of fashion and exhibitions like "Black Dress," can and will make a difference. At the gallery on March 5 at 6 pm, he will moderate a discussion about the state of black fashion designers. "We need to celebrate our work and our style and the art of each designer's spirit," he implored. "They are entrepreneurs in their own little way. They all are living the American dream even though the fashion industry is tough."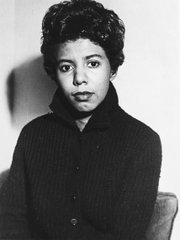 When the going gets tough you get "twice militant." That is, if you're a follower of Lorraine Hansberry, acclaimed playwright of "A Raisin in the Sun." The phrase comes from a 1959 radio interview with Studs Terkel, where Hansberry posited that women who are "twice oppressed" become "twice militant." The Brooklyn Museum's exhibition, "Twice Militant: Lorraine Hansberry's Letters to "The Ladder,'" presents a rarely explored side of Hansberry via letters she wrote to The Ladder, in 1957. As the first subscription-based lesbian publication in the United States, The Ladder afforded Hansberry an outlet to articulate her thoughts on the developing gay rights and feminist movements. The exhibition runs until March 16 and curator, Catherine Morris believes that viewers will experience politics and history in a personal and intimate manner.