Fundraiser held for ailing attorney Lynne Stewart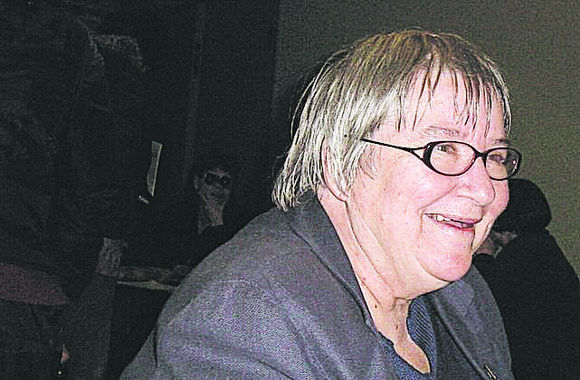 A capacity crowd packed Midtown Manhattan's St. Peter's Church on Friday evening to financially support the people's lawyer Lynne Stewart with medical expenses for her deteriorating health due to breast cancer.
After serving four years of a 10-year sentence, she was let out of federal prison this New Year's Day after being granted a compassionate release when doctors predicted she only had 18 months left to live.
Support came from people from all walks of life. Activist Betty Davis detailed how valuable the husband-and-wife team have been to the community and how reliable they are.
"The reason I call Lynne and Ralph [Poynter, her husband] my leadership is because they get stuff done. I know if somebody comes for me, Lynne's got my back. Even in jail, she's got people's back."
Some recounted stories of Stewart representing some defendants for little or no cost—ranging from victims of police brutality to political prisoners and others who had no notoriety and just couldn't afford capable legal representation.
An audio recording of Mumia Abu-Jamal pleading for support for Stewart was played. "We need her to teach us about corruption of the law, how it really is … her life and struggle against the empire," Abu-Jamal said on the recording.
Stewart received a standing ovation as the audience chanted her name while she was escorted to the podium. She thanked "this fabulous coalition that has been able to break out of federal prison a 74-year-old convict, an enemy of the state, a terrorist. We must empower ourselves and this group to bring about other changes that we can all agree on.
"Our love extends to the political prisoners who are more than just numbers and names … they are very real people."
She then implored people to write to political prisoners. "I cannot tell you what a letter means in prison," she said. "It is the only link to the real world, and to have a letter from a political activist—to someone who has languished in these filthy, heartless places for 30-40 years—is everything."
She then read a letter from Tupac Shakur's stepfather, her former client, Mutulu Shakur: "The faith of the political prisoner who waits and believes that the movement can free them is like no other faith … it is absolute, it is undying and it is real!"
For more information, visit lynnestewart.org.