National March Against Police Violence
Herb Boyd | 12/11/2014, 10:52 a.m.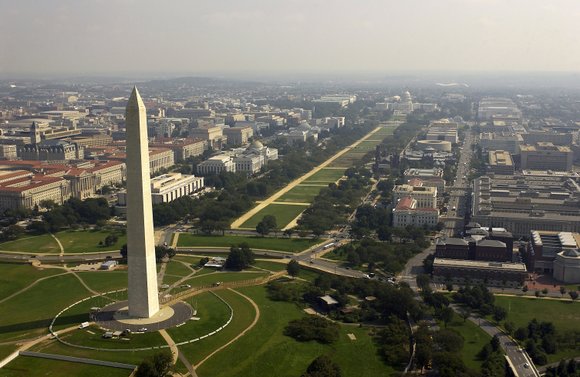 Memories and images of Trayvon Martin, Michael Brown, Eric Garner, Tamir Rice and Akai Gurley are sure to abound Saturday, Dec. 13, at the Freedom Plaza in the nation's capital, when the parents and loved ones of these young Black men and boys gather to lead the "National March Against Police Violence."
"We are dealing with a national crisis," said the Rev. Al Sharpton of the National Action Network, referring to the rampant excessive force of police from coast to coast featuring mainly white officers killing unarmed Black youth. "How many people have to die before people understand this is not an illusion, this is a reality America has got to come to terms with?"
Sharpton said he has no faith in local and state prosecutions, echoing what many protesters feel after two grand juries failed to indict officers involved in the shooting in Ferguson and the chokehold death on Staten Island.
"While we wait for the federal government to move," Sharpton continued, "we are moving that way [December 13]. "It is time for a national march to deal with a national problem."
A number of leaders of national civil rights organizations will be joining Sharpton in the march, along with Esaw Garner, widow of Eric Garner; Garner's mother, Gwen Carr; Lesley McSpadden and Michael Brown Sr., the parents of Michael Brown; Samaria Rice, the mother of Tamir Rice, the 12-year-old shot and killed in Cleveland, Ohio; Sybrina Fulton and Tracy Martin, parents of Trayvon Martin; and Kimberly Ballinger, domestic partner of Akai Gurley.
Marchers will assemble at 10:30 a.m. in Freedom Plaza, located at the corner of 14th Street and Pennsylvania Avenue, and will begin at noon and proceed to Pennsylvania Avenue, NW and Third Street NW.
For additional information, contact JJohnson@NationalActionNetwork.net or call 646-981-5903. For media registration, visit http://nationalactionnetwork.net/march-police/media.