Celebrated writer, Ntozake Shange debuts new work
Souleo - | 10/16/2013, 4:41 p.m.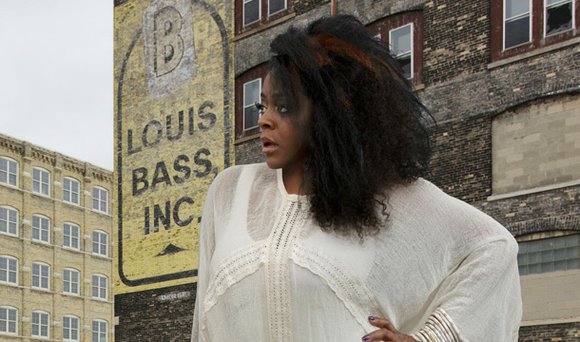 In her private residence playwright, Ntozake Shange is lost in her own world: one made up of words, rhythm and recovery. The writer of the legendary theater piece, For Colored Girls Who Have Considered Suicide/ When the Rainbow Is Enuf no longer has the full use of her hands and legs due to her battle with chronic inflammatory demyelinating polyneuropathy (CIDP) which she was diagnosed with in 2011. But that hasn't stopped her from staging her most recent book, Lost In Language & Sound: Or How I Found My Way to the Arts.
"I am not gonna stop," she says. "I think being involved in this project has enlivened me. I have become more myself than I've been in a long time 'cause I am involved in making art. As long as I make art and think about it I feel good, like life is normal even though I know it's not."
This past Tuesday she debuted Lost in Language & Sound at the Nuyorican Poets Café in New York City shortly after the venue celebrated its 40th anniversary. Shange hopes to raise consciousness by presenting her journey as an artist and thoughts on everything from politics to 2 Live Crew. "I hope the audience gets a sense of me as writer and as a person and a better sense of people of color. We still have third world countries starving for water. The piece will alert us to what is happening to us."
Shange has no immediate plans to travel the work especially after dealing with the politics of fundraising. In 2008 the revival of For Colored Girls… was scheduled for Broadway starring India. Arie and produced by Whoopi Goldberg and DreamTeam Entertainment but never made it to curtain call. "We had one sponsor and then all of a sudden they pulled out," she reveals. "They didn't like the word colored and suicide in the title and that's when it started to fall apart. That was amazing, I couldn't believe that." For now Shange is content to remain lost in her world of language and sound as she works to regain her physical health.
At home, Shange doesn't have to fear that one day a bomb may drop from the sky. However that was the very reality in Philadelphia on May 13, 1985 when a bomb was released by the city to evict members of the controversial radical urban group, MOVE. In his debut, filmmaker Jason Osder uses archival footage to present the story that resulted in a blazing fire killing eleven people (six adults and five children) and 61 homes destroyed.
The film challenges viewers to discover the truth which is shrouded in a cloud of police brutality, racism, fear, frustration and grave misunderstandings from the perspectives of the police, firefighters, MOVE members and community residents. For Osder telling this story is a way to remind people of history and social justice issues. "I felt like this incident was underknown, unknown or misunderstood by most Americans but it should be part of our history and conversation. I don't see this type of human violence ending until we make major progress on some social justice problems," he says.