Gov. Cuomo pushes for change in pot laws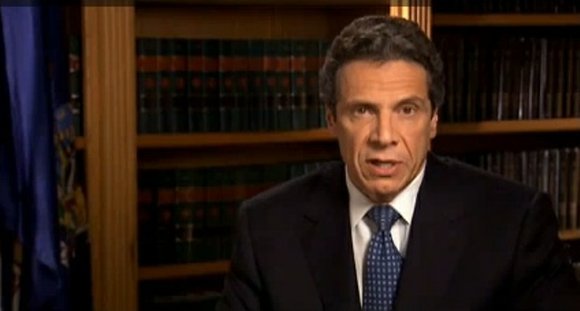 Several government officials and civil rights activists have praised Gov. Andrew Cuomo's attempt to decriminalize possession of small amounts of marijuana in public.
"This is something that is a distinction really without a difference, and I believe it affects, as we now know, about 6,200 cases of young men and women, predominantly, who were charged with this out-of- pocket possession last year in Manhattan," said District Attorney Cyrus R. Vance Jr. "The overwhelming majority of those young men and women were African-American or Latino."
The bill will change marijuana possession from a misdemeanor crime to a violation with a $100 fine, which would impact the number of arrests that result from the NYPD's stop-and-frisk policy. Burning marijuana publicly will remain a misdemeanor. The majority of the arrests made from marijuana possessions, Vance said, were first-time arrests.
"His legislation will reduce one of the most damaging consequences of the city's overuse of stop-and-frisk tactics," Public Advocate Bill de Blasio said in a public statement. "For thousands of young people, this means one less obstacle to work, education and a chance to build a better life."
New York Assemblyman Hakeem Jeffries acknowledged that misdemeanor marijuana arrests permanently damage the ability of someone to gain employment or educational opportunities. He recalled that he knew of mayors, governors and presidents who had used marijuana before.
"We didn't criminalize these individuals, therefore, we should not criminalize tens of thousands of people every year from our community," Jeffries said.
According to a statement from Cuomo, arrests for small amounts of marijuana have jumped from about 2,000 in 1990 to more than 5,000 today. Most arrests has been in New York City, where 94 percent of the arrests occur. Of the individuals who were arrested last year, more than 50 percent were under 25 years old and 82 percent were Black or Hispanic. Out of the 53,124 arrests, less than 10 percent were ever convicted of a crime.
"The discrepancies in the law, combined with the exponential rise of stop, question and frisks that overwhelmingly target communities of color, have had devastating consequences for thousands of young men, whose public records have been unfairly damaged," Council Member Jumaane D. Williams said in a statement. "These arrests have cost New York City millions of dollars in litigation and related fees--dollars that ought to be targeted to programs that can direct our youth toward positive life-choices."
Bronx District Attorney Robert T. Johnson added that the arrests erode the trust between the community and law enforcement.
Vance said the money and resources devoted to marijuana possession cases could be moved to investigative prosecuting and violent crimes. This would enhance law enforcement and fairness, he added.
Jeffries believes the money should be used to create employment and recreational opportunities in the community.
While public possession of marijuana can open the door for more success throughout the community, the Rev. Al Sharpton said more needs to be done by the NYPD.
"If you recognize there's a problem, then deal with the whole problem," Sharpton said, pointing out the high amount of police aggression in the community.
One problem is the failure to admit stop-and-frisk policies are ineffective, said Donna Lieberman, executive director of the New York Civil Liberties Union.
"We think it will definitely lead to a reduction of misdemeanor marijuana arrests," Lieberman said. "In order to reduce the abusive and excessive stop-and-frisk programs, we need a commitment from the top of the NYPD to change the way it does business, to change the way it trains officers...Marijuana legislation, unfortunately, cannot do that. That has to come from Commissioner Kelly and his boss, Mayor Bloomberg."