The lion and prophet of South Africa has died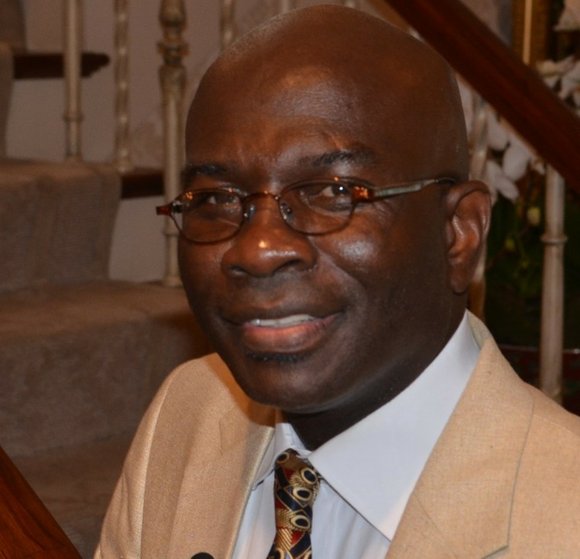 As we all know, Mandela went on to become president of his country and finish the job of dismantling apartheid. Unfortunately, South Africa is still a hard and divided country to this day, and to many, Mandela was only the beginning of a long process that will take decades in order to heal and empower the disenfranchised of South Africa.
As a symbol in prison, Mandela had the power and significance of a martyr. His spirit of resistance to the bigoted regime was inspiration to all those who longed to overthrow oppression. Many have labeled Mandela a terrorist for the activities of his youth with the co-founding of the Umkhonto we Sizwe, a militant group that attacked government installations. Mandela resorted to such tactics only when the South African government continually met peaceful protests with deadly force.
He tried civil disobedience. He attempted to turn the other cheek time and time again. Eventually, he concluded that only fighting for freedom would end the oppression. He pledged to fight for democracy, peace, harmony and equal rights for all peoples of the nation. That is not the anthem of a terrorist. I can assure you that you've never heard Osama bin Laden use such rhetoric or attempt all possible peaceful means before resorting to violence aimed at the government he resisted.
As a student of the Bible, Mandela has taught us that throughout history from time to time, God has used the absolute worst of sinners to do his greatest deeds and great works in moving the world forward for generations to come. Moses was a murderer, David was a philanderer and some have come to call Mandela a terrorist, yet God found humility in them all and used them to change the world. In my conversation with him just five days after his release, he himself admitted to me that he was a sinner, yet he had hardened the strength to let hatred, bitter and anger go. Once finding such purpose and meaning for his life, he was elected as the first Black president of South Africa just four years later in 1994. Instead of punishing and destroying his captors, he embraced them as his brothers, allies and comrades. He set forth a powerful example of forgiveness and making one's enemy their footstool, as foretold in the Bible. In many ways, Mandela was quite plainly a prophet. These are the principles of the freedom fighter that Mandela, like George Washington, himself was.
It was that image that fueled the anti-apartheid movement—pure resistance by any and all means necessary. But then a new man emerged from prison, one preaching love and forgiveness, exerting characteristics resembling the peacefulness of Gandhi more so than the militant forte of Malcolm X. He was such a guiding light to the world that South African leaders had no way to stop him. As I've said before, many were privately and publicly disappointed in what Mandela was able to accomplish in moving those subjected to the worst of racism toward economic and social freedom. The myth had finally met the man. Impossible expectations were placed upon him. The glorious revolution would not happen and the evil tyrants would not be strung up. They were exonerated. Even though apartheid ended, racial harmony did not descend upon the nation. Faced with reality, Mandela's own humanity, disappointment and disillusionment set in. But we should all recognize the truth of the matter, which is that even though a martyr can be more powerful than a man, sometimes the man can be greater than his image. Despite his human failings, and yet because of them, Mandela is just such a man.
As Mandela is now being mourned by his native South Africa as well as the rest of the world, I cannot help but reflect on how much he genuinely meant to the world. He transcended race and progressed upon his own ability to move on. He truly was prophetic. On a personal level, one of my greatest keepsakes is a signed note of gratitude from both Nelson and Winnie Mandela that I keep framed on my office wall. That note was written on a page from my passport—the passport that acted as a shield from hate. It reminds me to never rent space in my heart or head to the hatred and bitterness. How fortunate I was to be there and live through that time. To meet the man called Mandela was the experience of a lifetime.
Armstrong Williams is the author of the brand-new book "Reawakening Virtues." Join him 4-5 p.m. EST at www.livestream.com/armstrongwilliams or tune in 4-5 p.m. EST on S.C. WGCV, Sirius/XM Power 128, 6-7 p.m. and 5-6 a.m. EST. Become a fan on Facebook and follow him on Twitter.