Spoken word film "Slam" celebrates 15th anniversary
On the "A" w/Souleo
12/5/2013, 12:06 p.m.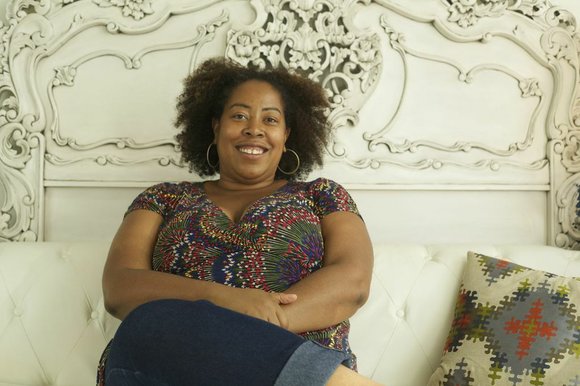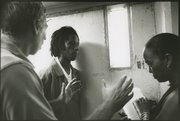 If there were a poem to describe the thoughts of independent film producer and director Marc Levin on the 15th anniversary of his gritty film, "Slam" it would likely include the phrase "blown away." Levin is still surprised at the film's impact despite winning the Grand Jury Prize at the Sundance Film Festival, the Camera D'Or at Cannes in 1998 and helping to usher in the global spoken word phenomenon.
"Saul Williams recently told me when he travels to certain countries in Africa and Asia—where they barely speak English—he does poetry from the film and the entire audience recites it with him. That blew my mind," Levin exclaimed. "Spoken word has spread around the world and the movie was an accelerant of that."
Levin and stars from "Slam" including Williams and Sonja Sohn celebrate the film's anniversary at Maysles Cinema in Harlem on Thursday December 5. "Slam" serves as the kickoff for a weekend long retrospective of Levin's work. He is noted for tackling issues of race, class, politics, religion and urban identity in films such as "Gang Wars: Bangin' in Little Rock" and the forthcoming documentary "Freeway: Crack in the System." In each of his works Levin aims to balance remaining authentic to the voice of his subjects while simultaneously avoiding feeding into stereotypes of people of color. It's something he admits that he is still trying to figure out exactly how to do.
"I have a natural interest in finding the humanity of people even in Nicky Barnes, a self admitted killer or 'Freeway' Rick Ross, the marketer of crack cocaine. It's about how do you keep the authenticity of the subjects and yet break them down without being so politically correct that you lose authenticity. I'm not sure myself and at times it is a struggle. I don't know if there's a process," he said.
What Levin is sure of is that films starring, by and/or about people of color should not be viewed as appealing to only one market. It's been a challenge for Levin in his career to demonstrate the broad appeal of such films. Still he believes that's what's necessary to ensure that what some call a banner year for African-American cinema continues beyond 2013 with consistent support for quality films. "There is a ghettoization that continues—that only certain people will want to watch this and only certain networks will show it," he said. "The work is out there but the next challenge is to show that it's not just for a black, white or young or old audience—that these things can crossover."
With a shout out from Time magazine as one of "10 Ideas That Are Changing Your Life," Angela Tucker's web series, "Black Folk Don't" has amassed the kind of crossover appeal that Levin believes is crucial. For its third season the witty series heads to California to challenge stereotypes of African-Americans when it comes to topics such as environmentalism, adoption, plastic surgery, feminism and more. Special guests include John Norwood Fisher of the punk band Fishbone, director Ava DuVernay and actress Lisa Gay Hamilton. Check out the first webisode here.