Kirsten John Foy wants to bring an 'activist spirit' to City Hall
Victoria Johnson | 8/8/2013, 9:40 a.m. | Updated on 8/8/2013, 9:40 a.m.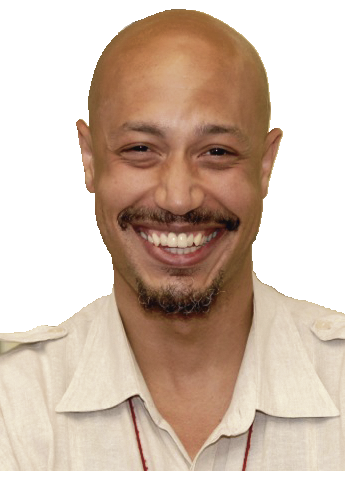 Director of community affairs in intergovernmental affairs for New York City Public Advocate Bill de Blasio and national director for criminal justice for the Rev. Al Sharpton's National Action Network are just some of the few titles Kirsten John Foy, a candidate for the City Council's 36th District seat, has held. Foy, who now works as a senior adviser in the Amalgamated Transit Union International, believes he has the "activist spirit," needed in government.
"You know, we spend a lot of time talking about the problems and very little time talking about the solutions, and I'm a solution-oriented person. I think we need that kind of orientation in the council as well," Foy told the AmNews. "Making government more responsive to the needs of people, I think that's what we need going forward to maintain our promise and to really return the kind of resources that our community needs."
Foy has helped a handful of families involved in battles with the New York Police Department, including the families of wrongfully shot-and-killed teenagers Shantel Davis and Ramarley Graham. If elected as Bedford-Stuyvesant's council member, Foy plans to continue to pursue related issues such as police accountability and reform, changing the court system, and ensuring that the residents of Bedford-Stuyvesant have access to what he believes are the best and most effective resources. Foy calls it the "Community Stabilization and Revitalization Act."
"We have spent decades trying to move the NYPD to a place where it's more responsive to the community. The police have yet to do it on their own," Foy explained. Instead, Foy would like to introduce community courts.
"They're all downtown; they're all disconnected and dislocated from the community they're intended to serve," he said.
The community-based courts would allow "people to have a direct engagement on a community level and the community has a direct involvement in the criminal justice system."
A similar initiative was placed in another Brooklyn community, Red Hook, in 2000. According to a documentary that focused on Red Hook's community court, "Red Hook Justice," 75 percent of defendants comply with sanctions versus 50 percent in the traditional court located in downtown Brooklyn. In addition, the re-arrest rate among drug offenders who had completed a court-monitored treatment plan was 29 percent lower over three years. Over the past 10 years, crimes in the Red Hook neighborhood have decreased exponentially as well.
Giving back to the community is also important to Foy.
"The city has been finding and summoning everybody to death so that they can close budget gaps. Whether we're talking about fees for small businesses or we're talking about littering and all kinds of summons, we've been, in a perverted kind of way, abusing these fees and fines to close budget gaps," Foy said.
As a solution, Foy would like to re-allocate fines and fees into a community development fund where local small businesses and loyal Bedford-Stuyvesant homeowners can ask for loans.
"People in Bed-Stuy who've lived here … all their lives are in jeopardy of losing their homes because of predatory lending practices and other things. Those were the folks who stayed in Bed-Stuy when Bed-Stuy wasn't popular. Now that Bed-Stuy is popular, they can't afford to stay here," he explained. Loans would also be available for small business owners who may need a new piece of equipment, to expand, renovate or hire people for the summer.
"I'm very much in tune with the plight of working families, the plight of individuals who are working, who can barely make ends meet," said Foy. "That's a breath and a depth of experience that I think most folks out here don't have inside government and outside government. 
"I know how to make things happen," he concluded.