CUNY becomes tobacco-free
9/13/2012, 3:11 p.m.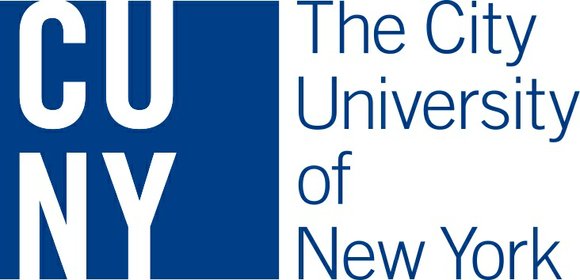 This fall, the City University of New York will become the largest 100 percent tobacco-free urban public university system in the United States, with a total ban on tobacco use, marketing, promotions and sports sponsorships in effect at all 24 institutions. The ban includes all forms of tobacco and chewing tobacco, as well as e-cigarettes. It applies to buildings, outdoor locations such as playing fields, entrances and exits to buildings, and parking lots.
The tobacco-free policy has been rolling out on campus since January 2011, when the board of trustees voted to make all outdoor areas on campus tobacco-free. (Smoking inside facilities has been barred since Jan. 1, 1995.) Concurrently, the university expanded services to help the university community quit smoking. Available both on- and off-campus, these services are available at no or little cost to students, faculty and staff (see www.cuny.edu/tobaccofree). CUNY has nearly half a million degree and nondegree students and some 20,000 faculty and staff.
"Because smoking is the leading cause of preventable death in the United States and no amount of second-hand smoke is healthy, CUNY acted early to prohibit indoor smoking," said Executive Vice Chancellor and University Provost Alexandra Logue. "Particularly because of our new CUNY School of Public Health and our leading role in training a wide variety of health professionals, we take pride in setting the standard for protecting the health of our students and employees and in promoting an environment that facilitates cessation of tobacco use."
Vice Chancellor for Student Affairs Frank Sanchez noted that beyond wanting to improve students and employees' health, the university's anti-tobacco stance seeks to drive home respect for others and for the environment.
"When someone throws away a cigarette butt or spits out chewing tobacco, someone else has to clean it up. That doesn't show respect for campus workers or for anyone else who may see or step in tobacco litter," he said. "The best thing you can do for your health is to quit smoking, but if you can't, at least be respectful of others."
Last spring, the School of Public Health and the university's Office of Student Affairs commissioned a study of student health that included tobacco use. It found that 18.5 percent of CUNY undergraduates had used tobacco in the previous 12 months. More than 80 percent supported the university's tobacco-free policy, including more than half of the smokers; another 10 percent had no opinion. The study, funded by the city Department of Health and conducted by Baruch College's Survey Research Center, surveyed a representative sample of 1,036 undergraduates from all of CUNY's two- and four-year colleges.
The survey also found that about 55 percent of tobacco users wanted to quit and that about 44 percent had tried to quit. Here's a look at some of the efforts:
College of Staten Island: Each student seen at the health center is screened for tobacco use and is provided with information regarding the impact of smoking on users and nonusers. Other services include nicotine replacement therapy; stress management; support through individual meetings with peer educators, health educators or nurses; and a partnership with Richmond University Medical Center and ASSIST (Anti-Smoking Staten Island Support Team).
City College: Harlem Hospital's Quit Smoking Department provides on-site smoking cessation and free nicotine replacement therapy; flyers sent to students, faculty and staff; information distribution in high-traffic areas and via the campus newspaper, student radio, student clubs and the undergraduate student government; and workshops and informational tabling by peer health educators, among other efforts. For staff, the human resources department promotes smoking cessation in its newsletter and sponsors workshops.
Queens College: Individual and group cessation counseling, nicotine replacement therapy, evaluations and referrals via the health services center, among other efforts.
Queensborough Community College: An array of outreach efforts includes stop-smoking tables at all major campus events; asking about tobacco use on all health services forms and contacts with students, faculty and staff; weekly tables to discuss nicotine-replacement therapy and distribute educational materials in high-traffic areas; group counseling sessions for faculty and staff, separate from students; in-service lectures and workshops for staff and students on the benefits of quitting tobacco; personalized online access to the New York State Quit Line on a walk-in basis; and a partnership with Queens Hospital Center and Elmhurst Hospital Center.