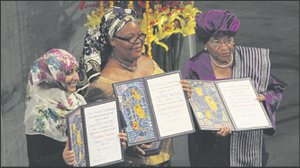 January
Newly elected New York Gov. Andrew Cuomo begins his term.
New York City Schools Chancellor Cathie Black begins her tenure; Black takes the job with much controversy, coming from a business background with no educational experience.
Sisters Gladys and Jamie Scott are released from prison after being ordered to serve two consecutive life sentences for stealing $11 in 1993 in Mississippi. Jamie is in need of a kidney transplant.
The effects of a blizzard in late December that left over two feet of snow and the city's slow response are felt for weeks; elected officials try to figure out what went wrong as the city continues to clean up.
A raise in fares from the MTA goes into effect; single subway and bus rides go up to $2.50.
The world marks the first anniversary of the earthquake in Haiti that killed over 316,000 people. Two years later, people in the Caribbean nation are still in need and many remain homeless.
After serving five months of a two-to-four-year sentence, John White comes home. White was convicted of manslaughter while defending his family from a group of white teens.
The Rev. Jesse Jackson holds his 14th annual Wall Street Project Economic Summit in New York, focusing on economic disparities facing American families.
The Tony Award-winning musical "Fela!" based on the life of Nigerian singer Fela Kuti ends its Broadway run.
Trouble looms at Medgar Evers College in Brooklyn; faculty and students are concerned over services cut under the CUNY school's new president, William L. Pollard.
The nation celebrates Martin Luther King Jr. Day as money continues to be raised for the civil rights leader's national memorial in Washington, D.C.
Black workers at Woodlawn Cemetery in the Bronx file discrimination charges after being laid off. Rep. Gabrielle Giffords is seriously injured when a gunman opens fire at a constituent meeting in Tucson, Ariz.
A charter school slated to be built in St. Nicholas Houses in Harlem causes controversy; Harlem Children's Zone plans to build the school, but residents say they were not involved in the decision.
Five hundred newly elected officers of NAACP units across New York State are sworn in.
Black fraternity Kappa Alpha Psi celebrates its 100th anniversary.
Harlem business owner and recording pioneer Bobby Robinson dies at 93. Robinson is best known as longtime owner of the Harlem record store Bobby's Happy House.
Lead singer of the Marvelettes, Gladys Horton, dies at 65.
Activist Erica Ford and her organization I Love My LIFE/LIFE Camp leads "Peace Week" to combat violence in the community. Journalist David Hardy passes at 68.
President Barack Obama gives his State of the Union address focusing on employment.
Carlina White, 23, is reunited with her biological family after searching the Internet. She was kidnapped in 1987 when she was 2 weeks old at Harlem Hospital by a woman who passed her off as he own child.
Kelly Williams-Bolar, a Black woman, is sent to jail in Ohio for sending her child to school in a district better than the one she lives in.
The Schomburg Center for Research and Black Culture celebrates its 85th anniversary.