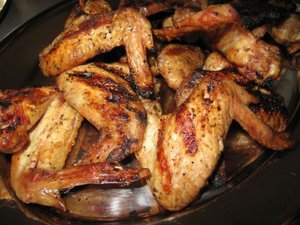 Albeit early, thanks to Ms. Irene, I just returned from a glorious week in Martha's Vineyard with my friends and their family. We ran every part of that island, jumping waves, building sandcastles, laughing, cooking, eating and drinking. At the top of my food list was a proper lobster roll. Yes, I know I can get one in New York City, but there is something about eating food from the source.
The first night featured a sunset in Menemsha. If you haven't been and love a sunset, you must go...and go early. The plan was to go to the Bite and get some food before sitting on the beach with the rest of the Bedouin tribes of families. I scoured the posted menu but didn't see a lobster roll. Darn! It was all fried seafood, they were out of shrimp and it was a 25-minute wait. Harrumph!
We ordered clams, scallops and New England clam chowder and barely made it to the beach before the sun said adieu. I was saying bonjour to the most perfectly fried scallops EVER! Thin, seasoned, battered scallops, fried just enough to cook them and not more. If it weren't for the price, I could have bought more and eaten them like popcorn....oh, and that chowder was silky goodness going down. Not floury or goopy, more like a richer, oniony clam cream soup. Wow!
Soon the sun set, and we headed home to get some rest for the next day of revelry. That day was spent at the Inkwell, frolicking in the water and surf with friends and their kids, then home to cook. I manned the grill and kicked out some juicy steaks, corn on the cob and took another pass at my grill-fried chicken (it's getting there...). We sipped on IPA beer, Pellegrino and Bulldog Gin and tonics. Plus we had a chocolate birthday cake for Alston (happy birthday!).
Monday brought another day at the Inkwell, two bottles of wine and some munchies. Come early dinnertime, I was starving. Maybe now I could get my lobster roll in? We decided to go to Nancy's. Perfect! Had one there before...but that was before my palate tasted some other great ones right here in our city. This one completely missed the mark and the mountain of fried seafood was a hole-filler at best.
The next morning, I woke up to an empty house. The family had gone on an outing. I got up, went for a run, took an outdoor shower (a seriously awesome experience, if you've ever wondered) and walked my butt into town to treat myself to lunch at Slice of Life (50 Circuit Ave., Oak Bluffs), where I saw some Harlem natives finishing a late breakfast. I was going to stick with the fried green tomato BLT, but in the spirit of trying something new (and a bad lobster roll experience), I nervously ordered the special lobster salad sandwich with fries and coleslaw.
When it arrived, I was a little dubious because of the minced texture-not chunks-and maybe all claw meat too, but after having the first bite, I was satisfied that I would enjoy it. The look and taste reminded me of the crab salad at the Fire Island ferry dock.